What our "agents" are saying ...
We were able to purchase our trade show booth for $800.00 less than it would have cost to rent from a different company. Undercover Printer delivered a quality product in time for our trade show!
Tracy Betts | CEO, Balance Interactive
I received the business cards in and they look great! I really appreciate you resending
them to my new address. Your customer service is superb and you've earned yourself a loyal
customer. Thanks.
Collin Wheeler, President
123JUNK
Thank you, thank you, thank you. Everything came today—early—and we just love them. I will tell everyone!
Judy Kozacik, Thomas Birkby House
"Thank you so much...I can't tell you how much I appreciate the quick turnaround you had for the programs, once we realized I sent you the wrong file. You made things happen and it helped our event to be a success."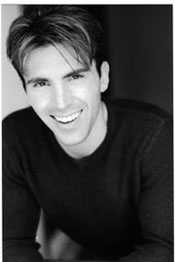 Lisa Weiss, Michael Weiss Foundation
"Thank you Undercover Printer! I love the "look" you developed for my spa! I'd tried really hard with other designers to communicate what I wanted and had next to zero success. With your few, but detailed, questions about my company colors, message, and what we'd like people to think when they see my cards and brochures, you hit it out of the park the first time. I was amazed at how quickly it all came together and am now very proud to distribute my marketing materials to people. They really do capture the essence of the spa and I couldn't be happier that you were able to hear my responses and interpret them into a design that not only represents us so perfectly, but a design that is so darn pretty! Thank you for all your help and great work!



Calvert Thompson, CMT, LE; Calvert Rejuvenations. Ltd.
"I started using Undercover Printer a few years ago. They've saved me thousands of dollars. I can't imagine why anyone would go anywhere else."



Rebekah Phelps, Extra You, LLC
"Great prices, attention to detail and great communication... that's what UndercoverPrinter is all about. If you are looking to get the job done, just trust UndercoverPrinter to take care of it!"
Mo Afshari, Top Shelf Beverages
"Every business needs an inexpensive and reliable source for business cards. You can buy cards everywhere these days but why would you when UndercoverPrinter.com does such a better job for such a ridiculously low price? The cards are tastefully reproduced on nicely weighted stock --- and no one has to know I didn't pay full price! My clients turn to me as a trusted resource; I turn to UndercoverPrinter for the same reason (I send my clients there too!)."

Ellen Kaminsky, EK Endeavors

"I am the owner of my own business and wear many hats, to include designing my own business cards. I heard about UndercoverPrinter and their great prices, so thought I would give them a try (printers are printers right?) I absolutely LOVE my new business cards. UndercoverPrinter went beyond that of a typical printer, and helped redesign my cards with personality to reflect a better image. Thank you!"


Allison Levy, Ultimate Concrete