Exhibiting at an area show?
Some of our best clients come from all over the world to exhibit in the DC Metro area or one of our major cities. With production facilities in DC, Chicago, Las Vegas and NY, we can save the day!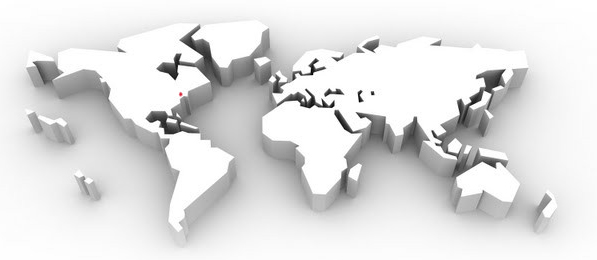 "The banners have arrived in time and we are very happy with how they turned out! Thanks for your support throughout the process :) "
Best, K.S. (Traveling to from Croatia to U.S. for an event at Gaylord National)
Rush Orders and 24 Hour Delivery - Your event's booth displays , banner stands, backwalls & giveaways: they have been forgotten, lost, broken in transit, or perhaps sent to Washington State instead of D.C....! If you need it fast, we can probably delivery it in time! We offer a wide variety of exhibit solutions to save the day, including fast turn 10t pop up booths, retractable banner stands, step and repeat back walls. Find out more HERE!
Booth Kit Rentals & Storage- Shipping a large display, especially across the ocean, can cost twice as much as the booth itself. We offer rentals of ALL of our booth kits to save you the hassle. All you need to purchase are the graphics for the exhibit. We also offer storage for our clients that come to the U.S. for annual or biannual events. Your booth will be ready and waiting at your event by the time you hit the luggage turnstile.
Giveaways - We offer a wide range of giveaways for events and can deliver in as soon as 24-hours. We aren't called "The Procrastinator's Choice" for nothing! If we receive your order early in the morning, we have a bunch of great items that can be delivered to your event the next morning. Conference bags, USB drives and chargers, conference pads and pens, brochures and business cards are just a few of the marketing tools that we can deliver in a pinch.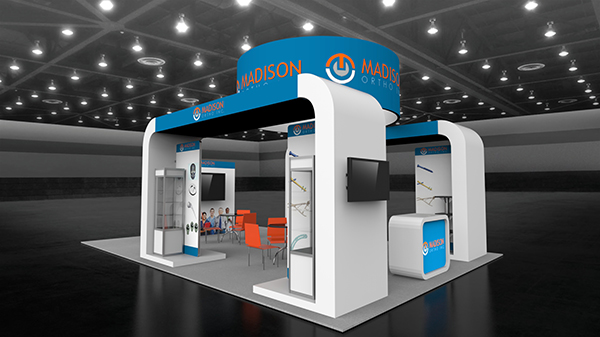 Booth Rental is an easy way to make a big impact at an expo, without a huge commitment!
Tips for Our Overseas Clients:
Communication: Due to the time change, communication during our business hours can be tough, especially in a rush situation. We are available by email, usually before and after regular business hours and on weekends. We can also engage in a Skype call to get your questions answered more efficiently.
Coordinating Delivery: In the DC area, we deliver to the Walter E. Washington Convention Center, Gaylord Convention Center in National Harbor, MD, Baltimore Convention Center, all hotels and conference centers in Alexandria, VA and Arlington, VA and surrounding areas, or any Fed Ex Office location.
Our other major delivery cities include Orlando, Atlanta, New York, Miami & Nashville. Most likely we deliver to your venue - just ask!
NOTE: We must have your delivery address at the time of your order to ensure accurate delivery. Please be sure to provide any hotel information, booth number and the point of contact for your show.

Show set up date: Please let us know the specific show set up date that is in your exhibitor's instructions. We are not responsible for anything other than delivery (and pickup in the case of rentals) to the requested delivery location. Many venues have specific delivery dates that you must abide by and may also have an off-site "holding" warehouse that stores all exhibitor's booths before the event. Please be sure to read your exhibitor instructions carefully and provide us with the proper delivery date and address.
Error Handling: It is rare, but things can happen, especially in rush orders. Fortunately, we have Special Ops team right here in the area to help out if needed. We can come to the rescue with graphics reprints, parts, emergency printing of flyers or cards, and more.
Payment: We accept all major credit cards for payments and can arrange for bank wire transfers where necessary. Payments for ALL orders are due before your order goes to production. We guarantee our work and your satisfaction on all that we produce, but we cannot start your order without prepayment. Note that some international bank wire transfers can take 3-5 business days.
Woman-Owned Business.
Undercover Printer is 100% woman owned and is registered with SwaM and on eVA. We have served the DC Metro area for since 2006 with unparalled products and services.
Please browse our site for more on print items, trade show exhibits, promotional products, and creative support.